Community Selection Committee
Chair - David Fraser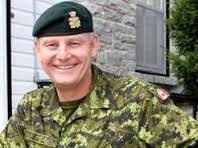 Major General (Ret'd) and former Commander of Afghanistan South
Armand Vinet
Captain (Ret'd) and former Task Force Afghanistan Sergeant Major
Darrell Bricker
HCol the Queen's York Rangers (1st American Regt) (RCAC) & CEO, Ipsos Public Affairs
Ray Castelli
CEO, Weatherhaven
Wayne Ford
Major (Ret'd) and former Army Sergeant Major
Community Approval Criteria
1. Community ties with:
Afghanistan
Canadian Armed Forces (CAF)
Sacrifice
Military & Defence Industry
2. Monument - location, visitor accessibility and sustainability/upkeep
3. Community engagement with the monument
Note: In the event that multiple applications are received from within the same community or region the, committee will use the above criteria to limit duplication.